Volunteer In Dharamsala and Mcleodganj
List of Volunteer Organisations in Dharamsala and Mcleodganj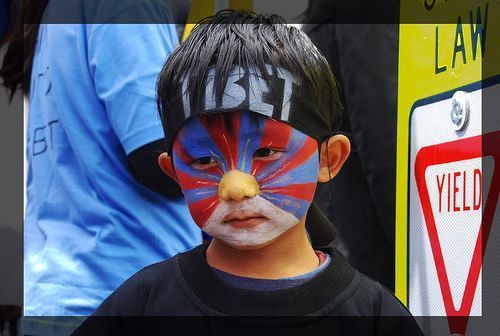 Volunteer Tibet
There are many ways to share your time and assist organisations in the Tibetan community! Even if you're just passing through Dharamshala, there are still many ways to donate your time and make a difference.
Arts/Performance
Environment/Agriculture
Children/Youth
Human Rights/Politics
Computers/Technology
Publishing/Media
Editing/Translation
Religion/Culture
Education/Teaching
contact: Lobsang
hours: open 10am - 4pm, Mon to Fri
location: Jogiwara Road opposite Akash Guest House
mobile: 01892-220894
email: volunteertibetdharmsala@gmail.com
web: www.volunteertibet.org.in
Library of Tibetan Works and Archives
Central Tibetan Secretariat
Gangchen Kyishong
Dharamsala 176 215
India
Tel: 91-1892-22467
Fax: 91-1982-23723
ltwa@ndf.vsnl.net.in
Teaching English:
More formal arrangements can be made through individual monasteries or nunneries and the Library of Tibetan Works and Archives. Inquire about longer-term positions teaching English to newly arrived refugees.
Mountain Cleaners
Mountain Cleaners is an environmental non-governmental organisation (NGO) involved in waste management activities for businesses, locals and tourists in the Dharamsala area. The organisation also arranges clean-up treks, and children's days that volunteers can participate in. The Mountain Cleaners are a group of volunteers who formed in 2009 in the Indian state of Himachal Pradesh, dedicated environmentalists who are committed to cleaning up India, little by little through a combination of direct action, liaison and awareness raising. Mountain Cleaners have been given a "Green Hero" award.

Contact : Jodie Underhill

Website : http://www.mountaincleaners.org/

E-mail : info@mountaincleaners.org

Tibetan Children's Village
Dharamsala Cantt. 176 216
India
Tel: 91-1892-21348/21354
tcv@del6.vsnl.net.in


Tibetan Youth Congress
P.O. McLeod Ganj
Dharamsala 176 219
India
Tel: 91-1892-21554
tyc@del2.vsnl.net.in
tibetanyouthcongress.org

Tibetan Women's Association

Tibetan Women's Association, Central Executive Committee
Bhagsunath Road, P.O Mcleod Ganj, Dharamsala-176219, Kangra (H.P) India
Tel: 91-1892-221527,221198, Fax: 91-1892-221528
E-mail: twa@tibetanwomen.org
twa@del2.vsnl.net.in
twa@gov.tibet.net

Tibet Charity - Multi Education Centre
Many shy Tibetans would love to ask you questions about your life and experiences. If you can spare an hour for a few days and don't mind sharing your life story with others, come to our school and help our students improve their conversational English.
Advanced: 12pm-1pm, Beginners 4pm-5pm.
hours: before 12pm, any weekday and talk to Jigme
location: Jogiwara Road (Below Main Temple)
phone: 221877
mobile: 9418106626
email: amdojigme@yahoo.com
web: www.tibetmec.org

Tong-Len

There are opportunities for volunteers to assist in our tent schools and health clinics.

For more information contact the Tong-Len Charitable Trust's office in Dharamsala.

Top Floor, Bank Of Baroda
Opp. Art Gallery
Kotwali Bazaar
Dharamsala-176215
H.P. INDIA
Telephone: +91 (0)1892 223930

email : volunteer@tong-len.org , Tashi_Lhamo@tong-len.org or Jamyang@tong-len.org

The Dharamsala Earthville Institute (DEVI)

The Dharamshala Earthville Institute (DEVI) is a charitable, non-governmental, grassroots educational institute offering educational and service-learning programmes and promoting cross-cultural appreciation, personal empowerment and sustainable development. DEVI is located in the unique Himalayan town of Dharamshala in the state of Himachal Pradesh in Northern India. DEVI is managed by Tibetan refugees with the assistance of volunteers from around the world.
Housed in KhanaNirvana Community Café, DEVI serves the Tibetan refugee community, the local Indian population, and international visitors who come to Dharamshala to learn and to serve. DEVI makes its programmes and facilities available to all who wish to make a meaningful connection with the faces and places around Dharamshala.

devi@earthville.net, www.earthville.org/devi.

Temple Road
P.O. McLeod Ganj
Dharamsala, Distt. Kangra
India
Tel: 91-1892-21733

Tibet Hope Centre

THINK GLOBALLY, ACT LOCALLY: This is the motto of the Tibet Hope Center (THC), an organization founded by two young Tibetans, for Tibetans.HEC is an English teaching organisation run by young Tibetans.Runs Conversation classes.Class Runs Monday-Friday from 4:30-5:45.THC is located behind GuChuSum on Jogibara Road.After Lungta Japenese Restaurant take the steps on the left, follow the left path and at the end is HTC.THC has more then 150 students, comprising of laymen, laywomen, monks and nuns. They provide a variety of class options for our students.

Every weekday they hold the following classes: Entry level, Beginner, Intermediate, Advanced and our Conversation class.

Contact : info@tibethopecenter.org

The Dogga School
Teaching & class assistant opportunities available for English classes for various levels through the day and an Introduction to Computers course.
contact: Rinchen Tsering
hours: Mon-Fri 10am-12:30pm and 2pm-6pm
location: Next to Hotel Mount View, Jogiwara Rd
mobile: 98161 39358
email: rinchentsering@hotmail.com
web: www.dogga.org

Gu-Chu-Sum
Established in 1991, provides support to ex-political prisoners and their families, and organizes campaigns working for their release.
Gu-Chu-Sum School needs help with English conversation and tutoring from 6:30 pm to 7:30pm, Monday through Friday.
location: Jogiwara Road, same building as the Lung-ta restaurant
contact: Sonam, the headmaster of the school, 10am - 5pm Phone

No : 01892-220680 E-mail : humanrights.desk@guchusum.org

LHA ( LHA CHARITABLE TRUST)
Computer teachers, English teachers, French teachers, and other opportunities are available at the LHA office.LHA CHARITABLE TRUST -Non Profit socialwork Organisation.

E-mail : office@lhasocialwork.org LH office on Temple Road, Opposite State Bank of India, McleodGanj.

Phone : 01892-220992

The Clean Upper Dharamsala Project

Founded in 1994 to fight environmental pollution in and around McleodGanj, the CUDP is run by the Tibetan Welfare Office and consists of 4 Sections- Green Workers, Handmade Recycled Paper Factory,Green Shop and Environmental Education Center.Meeting for weekly information every wednesday 3:00 PM at Environmental Education Center, Bhagsu Road. Contact : cudp@twodhasa.org

Contact Magazine
Help to produce this local, grassroots, free community magazine. You can submit articles, proofread copy or work on graphic design. Donations of computer equipment would also be very appreciated.
contact: Lobsang at LHA
mobile: 9816155523
email: contactmag@hotmail.com

Aku Pema Performance Art -Long Term
Established in 2000, Aku Pema Performance Art group was organised in order to preserve traditional Tibetan art and culture in order to be passed on to future generations. The group also addresses multicultural themes. International visitors and volunteers are welcome to contribute and enjoy our cultural programs. We are seeking volunteers who are able to teach: group music and singing, English language (any level and age), dancing (any style!).
location: Norbulingka Institute
mobile: 9816315822 or 9816174922
email: appa2000@hotmail.com

Tibet Charity

Tibet Charity, a charitable organization serving the Tibetan community in McLeod Ganj (Upper Dharamsala) north India, is looking for volunteer English teachers to teach adult learners. We are looking for people for a minimum period of one month, although longer stays are preferred.tccy_08@yahoo.com .

About Tibet Charity: Set up in 1997, Tibet Charity is an NGO helping Tibetan citizens in exile in India. Based in the small town of McLeod Ganj, we offer basic medical care to those in need and provide essential English and IT training to marginalized students. They also run a veterinary clinic largely treating stray dogs.

To apply you can use the online form at www.tibetcharity.in

Tibetan Volunteer for Animals

Tibetan Volunteer for animals (TVA) is a registered non-profit organisation dedicated for the care and protection of our animals.They require volunteers.Aims to provide care to sick and injured animals,vaccinate stay dogs against rabbies,shelter for homeless dogs and educate about animal welfare.Contact : TVA 2nd Floor House No.1085.McleodGanj. E-mail : tva.dhasa@gmail.com .Phone 9418791179, 9412790391

Rogpa Community Free Tibetan Baby Care Centre

Volunter at Rogpa BCC provides care, art time, games and fun for Tibetan Refugee Childrenfrom infancy to 3 years.Helps Low income Tibetan families.Volunteers Needed with commitment.. Jangchup Dorjee. Contact : Rogpa office near ashoka hotel, jogibara road.E-mail : rogpa2004@yahoo.com

Cross-Cultural Solutions

Caring for infants & children
Teaching children
Teaching English
Assisting teachers
Observing and assisting local health professionals
Working with people affected by HIV/AIDS
Caring for the elderly
Caring for people with disabilities
Assisting teachers of Special Education
Working toward women's empowerment

The Tibetan Nuns Project (TNP)

The Tibetan Nuns Project (TNP) provides education and support to nuns and nunneries in India and Nepal from all Tibetan Buddhist lineages. TNP is dedicated to:
Improving standards of food, sanitation, medical care, and education in Tibetan nunneries.
Working towards future self-sufficiency through educational and training opportunities.
Training nuns to take leadership and service roles within their communities.
Improving the level & status of ordained Buddhist women.
Assisting recently arrived refugee nuns from Tibet.
Continuing to establish further facilities for Buddhist nuns.
Tibetan Nuns Project was founded to provide education and humanitarian aid to refugee nuns from Tibet and the Himalayan regions of India. Food, clothing, housing, and basic medical care were organized.

Tibetan Nuns Project
C/O Dolma Ling
P.O. Sidhpur 176057
Dist. Kanga, H.P.
tnpindia@sancharnet.in
Tibetan Technology Center
The Tibetan Technology Center is a charitable organization dedicated to harness modern technology for helping the Tibetan community in India.
The center is located at the Tibetan Children's Villages School (TCV) which host and supports it.
The center is managed by a board of directors who work closely and consult with a large group of local and International technology experts.
The center aims to become financially self-sufficient and generate income to be re-invested in the center and donated to TCV schools.
TCV School - Head office.
Upper Dharamsala
H.P. 179216
INDIA
Airjaldi -Dharamsala wireless Mesh Network
AirJaldi is a social enterprise established in Dharamsala, India with aim of narrowing these gaps. Early in 2005, following the deregulation for outdoor use of WiFi in India , we built our first network, the Dharamsala Community Wireless-Mesh Network , in cooperation with the Tibetan Technology Center.
Tibetan Children Village School Campus -
Upper Dharamsala Cantt.
H.P. 176216, INDIA
Life Line
Life Line is an organisation aimed at helping McleodGanj's poor people get the housing, food , education and welfare support.Needs Support.Conatct : Tenzin Pema , E-mail : tenzinpema.lifeline@gmail.com
Kunphen
Kunphen is an non-government organisation that offers services for substance dependance, HIV/AIDS related problems and focuses on human resource development.Volunteers needed with social work and research publication.
Tsang wo
Tsang Wo the Phentok Center on Temple Road, which offer support and counseling to people in need in the community. Tel: 91-9816066348 Email: tsang_wo@yahoo.com
Dharamsala Community Library
Free Library Facility.9:00 am - 7:00 pm, excepts Tuesdays.Next to Tayang Cafe,Temple Road,McleodGanj
The Himalayan Nature Society
The Himalayan Nature Society is a voluntary organization registered under the societies Registration Act 21 of 1860, in the village of Gamru, near the town of Dharamsala in the Kangra Valley of Himachal Pradesh, India.
Being a non-profit social organization, the Society is committed in its endeavors to protect the Environment and animal welfare.
In the stray animal welfare project they try to provide veterinary health care services to injured and sick stray dogs and animal birth control (ABC) awareness and assistance.
E-mail :hns_mcleodganj@rediffmail.com
Himalayan Nature Society
52, Gamru P.O. Kotwali Bazar, Dharamsala
Distt - Kangra, Himachal Pradesh
Pin : 176215, INDIA
Keywords:Volunteering in Dharamsala and Mcleodganj, Volunteer Tibetans, Volunteer in Himachal Pradesh, volunteer Opportunities.